Discover more from ARTLESS
Formerly Overthinking Skateboarding. Look out now, I'm using technology.
Over 1,000 subscribers
BEHIND THE BLACK LIST
A Growing Guide of Black-owned Brands, Retailers, and Organizations in Skateboarding Complied by Patrick Kigongo.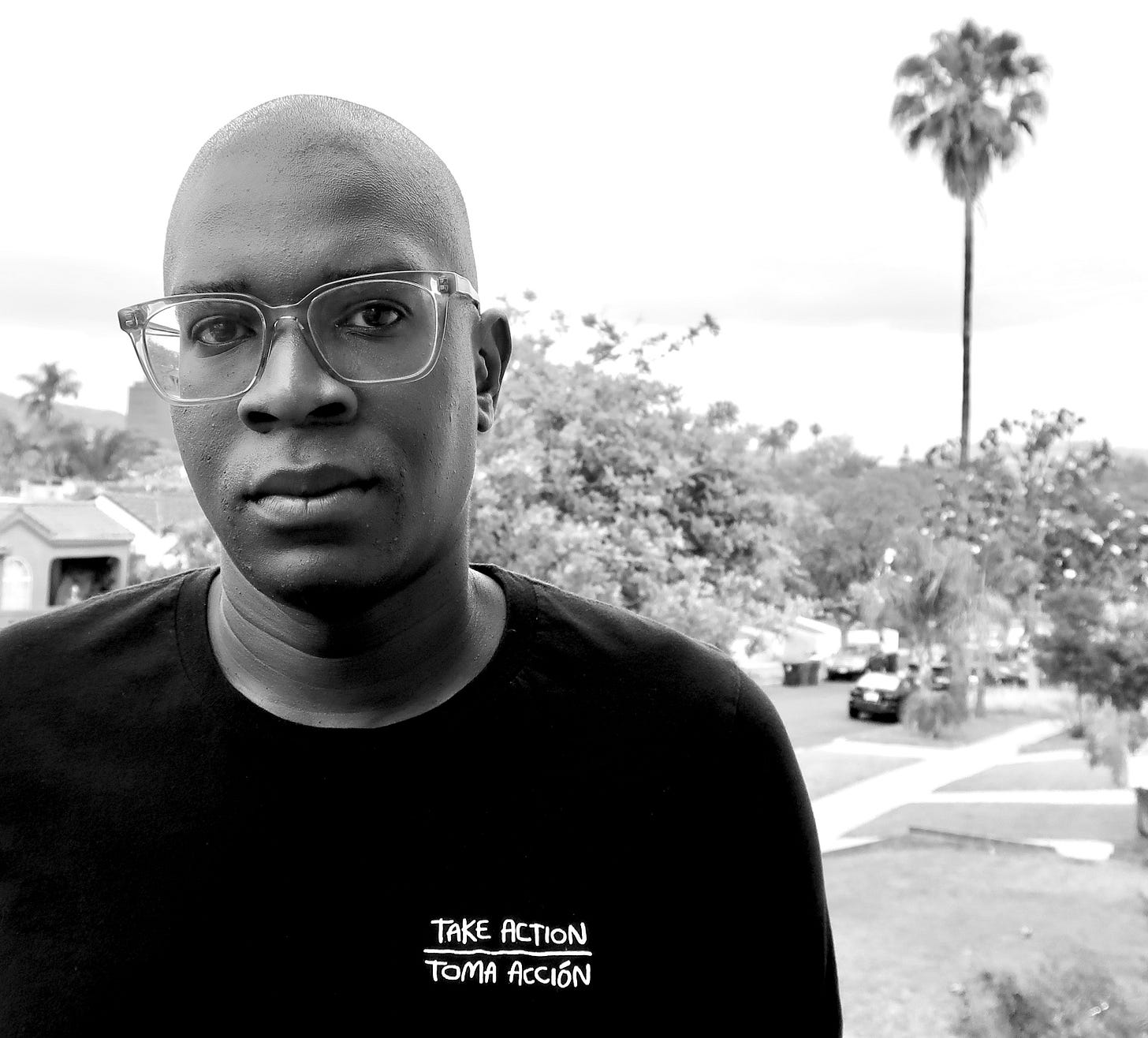 PHOTOGRAPH COURTESY OF P. KIGONGO
A few days ago Patrick Kigongo set out to compile what he calls a "non-comprehensive list of Black-owned skate industry brands." The Black List quickly expanded to include media and organizations. I wanted the Artless Industria® readership to not only have a link to this resource but learn why Kigongo put it all together.
Below is his response about the genesis of The Black List.
PATRICK KIGONGO: Punk rock remains a foundational source of inspiration for me. Punk's "DIY" ethos has given me the confidence to start bands, teach myself how to edit video, and even change careers. More importantly, punk taught me to facilitate the change I wanted to see in the world.

The anti-police brutality protests that erupted across the United States in reaction to the killing of George Floyd by Minneapolis police officers has led to a spike in the demand to support all things Black. Millions of Americans are now sharing lists of Black restaurants and bookstores in cities across the nation. Being a Black skater, I wanted to chip in. When I realized that there wasn't a list of Black-owned skate companies, shops, or organizations, I decided to create one.

When I started working on "The Black List" on the night of June 3rd, I could only come up with a handful of obvious names (e.g. Hardies, Hopps, Maxallure). Thankfully, I got a lot of help from crowd-sourcing on Twitter and Instagram. Over the last couple of days, I've received a flood of DMs and texts with the names of brands from all over the United States and even a couple from overseas.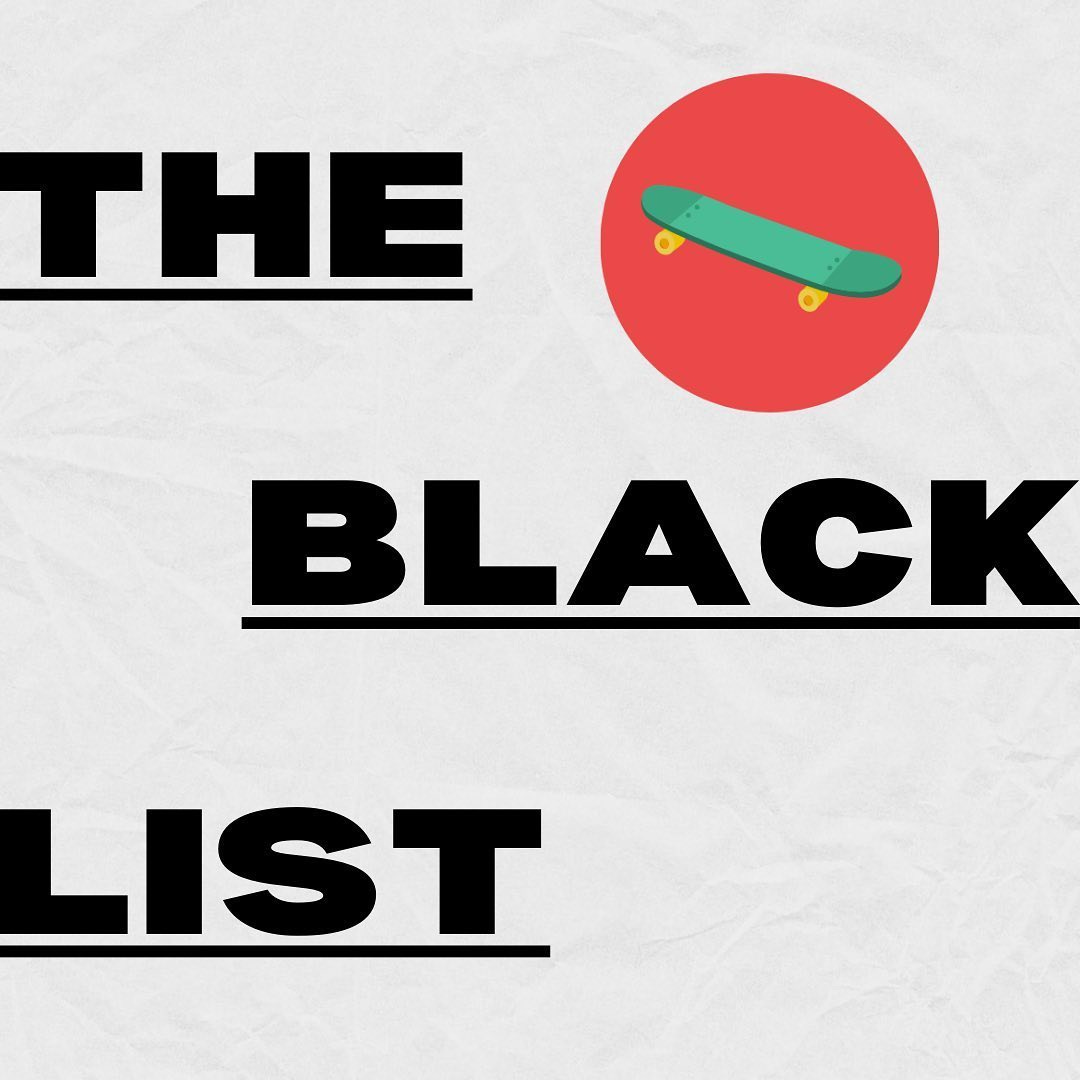 I was floored by the range and diversity of the products these companies offer. Atlanta's Big Black Biscuit boasts luxurious Afrocentric board graphics. New York's Gang Corp and Public Housing Skateboard Team mix skate rat energy with Uptown iconography. Total Luxury Spa is wavy and deeply indebted to South LA's rich Black history. And New Mexico's Grandma skateboards are a garage operation that does everything in house, from cutting board shapes to hand-screened shirts.
Real talk, there's something for everyone.

When I started street skating in 1994, I was the only Black kid in my crew in suburban New York. Sure, there were a decent number of sponsored Black skaters, but there were just a handful of Black-owned companies. Over the last decade, skating has diversified and globalized tremendously. I live in Los Angeles and nearly every spot or park in the County is being sessioned by Black or brown skaters. There are now well-developed skate scenes all over the world, even in Africa (including Uganda, where my family hails from). Despite this progress, however, "The Industry" remains very white, very Californian, and it retains hegemonic control over the direction of skateboarding.

It's taken decades to chip away at this Cali-centrism, and it's only been recently that skaters have started to develop the collective vocabulary to address racism within our subculture. Given the omnipresent collective uprising across the United States, there's still hesitation (and in some cases, hostility) to talking about race in some corners of the skate industry. I don't believe that diving into comment wars on Instagram or the SLAP message board is a constructive use of my time, given the gravity of the historical moment that we're in.

A sea change is happening as we speak. And I'm reminded of an oft-repeated quote from the Italian philosopher Antonio Gramsci "The crisis consists precisely in the fact that the old is dying and the new cannot be born; in this interregnum, a great variety of morbid symptoms appear."
I believe that getting eyeballs on a list of Black-owned brands is a humble, yet necessary offering to building whatever lies ahead.
At the very least, I wanna get some of my brothers and sisters paid.