Greg Hunt on Jason Dill
The Bizarre Tale of an Unpublished Piece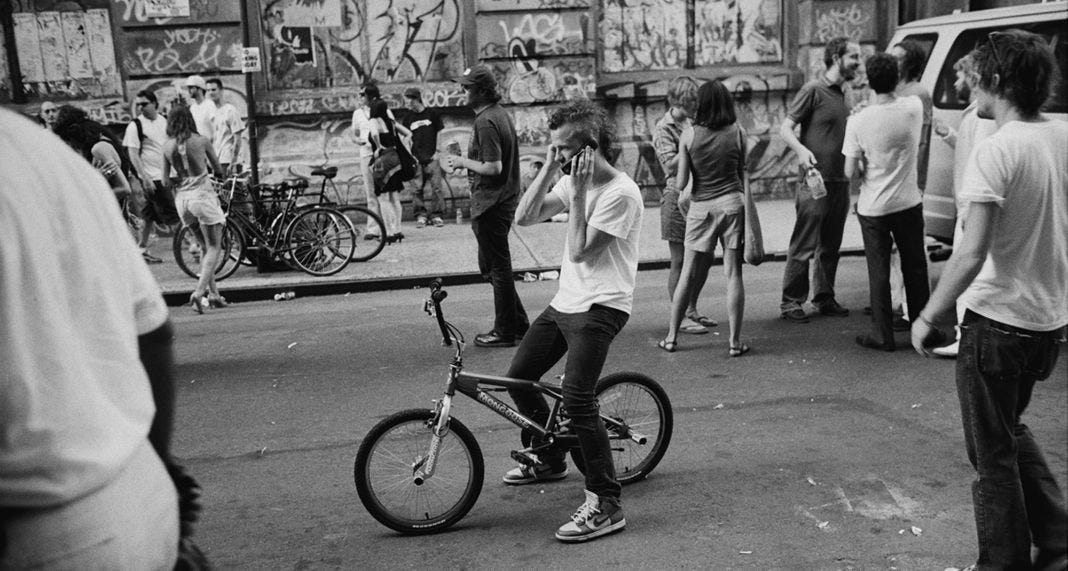 This one was odd. In 2018 I was asked to interview former pro skater and current filmmaker, Greg Hunt about his photo book about Jason Dill titled Ninety-Six Dreams, Two Thousand Memories. Greg and I hopped on a call and the interview went really well, I wrote up the piece quickly to coincide with the pre-order for the book, and filed it with my editor.
I followed up and was told the piece wasn't running and accepted the kill fee. Just kidding, none was offered but whatever. Anyway, months later a piece ran in the same publication about the book and I thought that was strange but I have no quarrel with said publication and understand that things shift so my piece ended up as a Google Doc that just hung out in my drive.
Later that year I was working on a hit for Transworld Skateboarding Magazine titled 101 Snuff: 25 Years Later and wanted to interview Jason Dill as his and Gino Iannucci's parts are what made Snuff so memorable to me. Before we started digging into Snuff, Dill explained that he requested that the interview with Greg about said book didn't run at his request because he felt that hyping up a pre-order was corny.
That's Jason Dill and I think it's rad that he cares enough about everything he's involved in to curate it tightly. So, yeah, it was a drag to not have the piece run but guess what? Now it can and since the book's long sold out, you can just enjoy some thoughtful musings about its creation below and most importantly, some great quotes about Dill and how his obsessions influence Fucking Awesome.
"Dill had a California ID with his New York address on it. I didn't even know you could do that! "
"The most interesting things are the ones you do because you can't help yourself," Greg Hunt says about his photography book, Ninety-Six Dreams, Two Thousand Memories which visually documents his friendship with professional skateboarder and company owner Jason Dill. Before the advent of digital media and user-generated content, the publishing industry was not only more influential culturally but more profitable. Depending on your source, the written word's value is in decline or gloriously niche, leaving printed media is in a perilous position. While anyone can self-publish a book on-demand, fewer books than ever are being produced en-masse, especially with high production and quality standards. Art and photography books are even trickier as their high manufacturing costs leave little room for profit, often relegating them to what many call "vanity projects."
Perhaps there's no better category than for a book that follows one of skateboarding's most divisive and enigmatic figure for 16 years. Well, how about passion project, as Hunt quickly mentions to me that he tweaked the book for over a year in his free time, working tightly with Dill to come up with a finished project that was truly captured the sentiment they intended and without a big backer behind them.
"Dill has a clear vision for how he sees things and it's very immediate," he says. "We wanted to make a quality photography book. A big part of that was finding a publisher who understood that. Not only do the people at Paradigm come from skateboarding, but they were willing to do it the right way to actually make it the right way. It's a real independent, DIY project. There's care into every page."
More than a profile of an individual or a look behind the scenes, the book's photography illustrates the relationship between Dill and former pro skater, photographer, and cinematographer, Greg Hunt. Hunt and Dill's friendship began in the early '90s in San Francisco while they were both sponsored amateurs. Towards the end of the '90s, Hunt started to direct his efforts towards photography and film, eventually phasing out of his professional career, while Dill was entering his second prime of sorts.
"I started shooting him right after Photosynthesis (Alien Workshop, 2000)—at the top of his game and really free," he says. "Over the next few years, culminating on our working on Mind Field he was drinking a lot and not coming on trips—that lifestyle caught up to him and he almost died. By 2010, he was down to basically one sponsor and he hadn't been in the magazines. Then he came out to Los Angeles, got sober, started skating again, turned F.A. into a board company and even got the cover of Thrasher. It's inspiring. I spent a lot of time with him last year to really show where he is in his life now. Even as a friend it's interesting to me."
Ninety-Six Dreams, Two Thousand Memories' intention is neither to be a skateboarding book or art book but rather, a personal view into a magnetic, influential lifestyle of a creative. Fuck, that sounds pretentious, right? That's often a word thrown around about Jason Dill—a lazy way to label, rather than understand one's thinking and process. As you drill deeper into the pages of Ninety-Six Dreams, Two Thousand Memories, you are transported into nuanced situations, where humor, poignant, irreverence, and the spit of tragedy occupy the same frame. Living room interiors, images from the road, ephemera, candids taken on a marble ledge somewhere in the US, and handwritten notes all burnished on analog film dance around the pages of the book which was mostly shot with a single Leica camera.
"None of it was made with any intention, instead it was like 'Look at Dill's phone number list written on the back of a chlamydia report after he got tested for STDs,'" he says. "Dill had a California ID with his New York address on it. I didn't even know you could do that! There's a shot of his living room in 2005, with just a TV on a milk crate, There's a boxing match on the TV, there's all this shit on the windowsill and there's writing all over the walls. It characterizes Jason without him even being in the photo."
Dill's abridged story is relatively honest and immeasurably inspiring, almost subtle, despite how willing he is to share in interviews and in front of a camera. Born in Southern California into a broken home, where zip code and school changes were commonplace, being a nomad was almost built into him but with skateboarding as a conduit, it instilled a spirit of exploration and immersion, resulting in distinct presence, an impressive body of work, entrepreneurship, and an almost dysfunctional liver—the ups and downs of true living. The chronicle makes it obvious that nothing is phase or fad to Jason Dill; they're all pins in the map of his life, one that Hunt says "Hasn't been a constant by any means." The images—curated primarily by Hunt—show visual punches thrown over the years that are echoed in his current brands Fucking Awesome and Hockey. You see consistency and evolution throughout the book that's manifested into the success and influence of F.A. /Hockey.
"There's a picture from around 2007 when he was staying with me of my kitchen table," he says. "It's a complete fucking mess. There's beer bottles, New York Posts, rubber stamps, pens… just this whole hamster cage on my table. He'd stay up all night, making postcards that he'd send to friends, but he makes them with old Penthouse Magazines and newspaper clippings. There's a recent photo of his workspace now and it shows some scissors and glue and that's how he makes all the F.A. graphics—it's super low-tech, but it looks the same way."
Having known Dill since the '90s and working with him on both Alien Workshop's Mind Field video (2009) and later, Vans first full-length video, Propeller (2015), Hunt not only fostered a deep relationship and understanding of Dill but an equally vast catalog of images, many that never had a home. The archive simply existing was the impetus for the book, but the execution and process were important. In looking at Ninety-Six Dreams, Two Thousand Memories, what becomes apparent is the synergy between Hunt and Dill's process and vision—the detail, refinement, and insight that informs their craft. That mutual respect leads you into a different side of someone who's known for being boisterous and never camera shy. Stepping outside of the skateboarding world, the book lives as a highly labored over artifact, agnostic of genre or subculture.
"It's not a book about Jason Dill, where someone collects different photographer's images and tries to tell the story their way," he explains. "This is about our friendship—the postcards he'd send, his drawings, the weird shit. it's about my time with him."