DISSECTING THE FIRST EAST COAST VIDEO PART
Celebrating Mike Vallely's 50th With Light Content.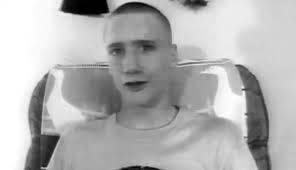 This week is a pivot. I'm currently working on several pieces that are wired to the perpetual unrest in our nation and it's heavy… in a good way. We—especially those who are of privilege—should never feel comfortable or complete. Sure, we need to drink nutcrackers at the beach and chill out or whatever but I'm not talking about the benefits of unplugging. I'm old and hit a point where I don't like separating work life and personal life. Work is personal and political. It doesn't matter what the profession is or practice. Even as I'm trying to float something light for this entry, my brain can't help but feel the weight of… fucking everything. 
But let's try.
Start by forgetting everything you know about Michael Vallely. Everything. Clean slate. 
On June 29, 1970, Mike Valley was born in Edison, New Jersey. Thomas Edison was born there obviously, along with Brittany Murphy, Jim Norton, a NASA astronaut, a bunch of sports figures, and the guy who designed the MLB logo. So happy 50 years of living to Mike V and thank you for co-creating the first true East Coast skateboarding video part to exist. In 1989, Vision Sports released Mondo Vision featuring a full part of Mark Gonzales skating through New York City. It was likely filmed in 1988. He does a switch ollie on a brick bank that I believe is near Bellvue Hospital in Kips Bay. That same year, Gonz left Vision to start bLind with Rocco and that brand still exists. 
Watch it.
Now watch Mike Valley's part in Public Domain (1988) or if you rather view the uncut version he uploaded for 25+ minutes
From the video's description: 
In June of 1988, Stacy Peralta and Craig Stecyk arrived at Wildberry Court in Edison, NJ to film me for Bones Brigade Video Four: Public Domain. They carried with them the very first samples of my first ever Pro-Model skateboard, which I would be seeing, holding in my hands and riding for the first time. For the next 2.5 days we would film in New Jersey, New York and Washington DC. This footage is basically a long-form version of my part in Public Domain, gently edited down by Mark Nisbet. Not all of the footage is here, there's a few missing clips / spots but for the most part this is the raw footage that made up Public Domain. Enjoy!
Gonzales named said part as one of his favorite street parts ever in a Thrasher Magazine "Classics" video above, mentioning that it has a "lot of energy" as it does but the significance of the part is much greater than vibe, it's historical. Vallely starts the part by running out of his home after saying, "Oh? So you wanna go skating," and executing a caveman down the handrail of his parents' home. He then jams around the streets of Edison and later New York City, sometimes wearing a single glove. He does wallrides, no complys, kickflips, skates ledges, benches, and stuff, ollies into Washington, D.C., and eventually lands at the Brooklyn Banks before skating some other shit.
Is it the first East Coast single part by a skater born on the East Coast? Probably but it was the most visible and its existence turned Mike Valley into Mike Vallely. Part of the allure was that like Lance Mountain before him, Vallely made skating the mundane look exciting, inspiring groms around the US to view the crap around them differently. Sure, you might not have access to a public square with banked walls and an accidental funbox but that was the point—use what's around you and maybe do that in some Airwalk Prototypes. 
And then World Industries, the Barnyard board, veganism, leaving World, losing an entire part, filming another in a few days, ten trillion sponsors, actually doing all the tech tricks of the 90s that no one really remembers, New Deal, fights, hockey, another four thousand sponsors, not being vegan, more fights, more brands, documentaries, Battle at the Berrics, a shocking Battle Commander where he pulls a huge tre flip out of his ass, bands, Black Flag, a ton of shit I'm forgetting and Street Plant, being plant-based, and running the said brand for five years with his family. 
Maybe history isn't important in skateboarding and filming the first East Coast part is trivial but like visiting the place your family is from, there's something intrinsically profound about viewing skateboarding in context. At best it sparks an idea. At worst you go, "No shit!" and continue with life.
Now continue with life.